We've all had bad interviews. We've all felt that our resume needs improvement. It takes strength to keep trying when we have faced rejections and silence.
Have we been fighting with our hands tied behind our back?
Job Gladiator offers digital employment services to get you hired fast. We offer knowledge and tools that you can use to increase your job seeking power. On our online subscription service, our Gladiators get access to cutting edge resume scanning tools, skill building courses and career coaching at a price that cannot be beat. We have spent thousands of hours researching and working in the career building industry to find the best tools and information you need to be successful in today's job battle-field. 
More Job Interviews, Better Resumes, and the Mindset to Win.
We understand that there are many options out there and maybe that you don't feel ready to truly commit to finding  your dream job. We understand how you feel. We just want to tell you that we are here to fight for you. Just hear what our past members have to say:
"I'm transitioning, and wasn't clear on what I wanted to do or what the best next job move for me was. I wanted to get advice from someone who has had vast experience helping others that had been in my shoes. That was Michael. With over 30 years' experience he gave a proven road map of the specific questions I needed to ask myself and then answer, that would ultimately give me clarity and direction I needed to pursue the right and best career path. And I'm living it now with my ideal job".
"If you want the inside secrets of a real job hacker, Michael is your man. He made me aware of all the little things (and big things) I wasn't doing, but needed to, if I ever I wanted to land my ideal job. And that's exactly what he helped me do, faster than I ever could've imagined. He's worth every penny!"
"If you want to stand out amongst the countless applicants applying for the same job, Michael's coaching will help you do exactly that. You will learn how to communicate with greater clarity and confidence during the interview so you position yourself for victory".
"I had problems communicating effectively during the interview. I would get very nervous, my words would sometimes come out all jumbled and I wouldn't respond to questions with confidence and clarity. I knew I needed help, so I reached out to Michael. That changed everything. He told what to do and how to do it. End result, I got hired. Thank you Michael."
"I was hardly getting any calls from my resume. I was very frustrated. That all changed when I got the expert help I needed from Michael. He helped me create a resume (and cover letter) that actually worked...I got calls for interviews! I couldn't believe how effective it was. I was not only getting calls for interviews, but I was nailing the interviews as well. All because of Michael's guidance. If you want to get on the fast track to getting a job, he's your guy!"
"My challenge was, that I wasn't getting a call back after the first or second interview. I didn't know what I was doing wrong. I definitely needed help. And boy did I get it. Michael helped me uncover virtually all my potential weaknesses that were likely the cause of me not getting additional call backs and offers. He helped me neutralize my weaknesses and amplify my strengths that helped me secure a great new career."
Choose your career level to learn more
Students seeking their first job or internship, and entry level positions.
Managers, Supervisors and Team Leads, 3-5 years of experience.
Vice Presidents, Directors, and Senior Managers, 5-7 years of experience.
C-Suite Executives, Presidents and Founders, 10+ years of experience.
Who is Michael Altshuler?
First and foremost, Michael Altshuler is a man strongly committed to his faith, his family, and his friends. In business, Michael is a serial entrepreneur, motivational speaker, and the Founder of Job Gladiator.
At age 22 he started a copier company that would go on to become a multimillion-dollar business. After selling the company to multibillion-dollar industry giant IKON Office Solutions in 1997, Michael relocated to Florida and embarked on his new career as a peak performance expert. Over the next 20 years, he embarked on several other ventures. At heart, Michael is a game-changer who wants to leave the world better than he found it by positively impacting individuals and businesses along the way.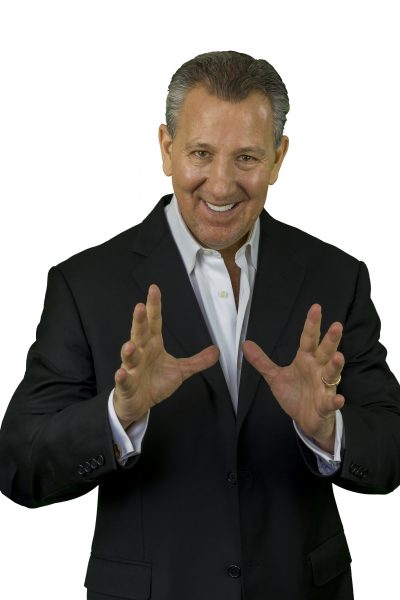 Become a Gladiator and Get Hired!